Special Interest Group: Pharma 4.0
Life Sciences Information Security-Special Interest group was established with a group of Industry's Top Experts well versed with the information systems, processes, procedures and controls deployed in the area of Life Sciences & Pharmaceutical industry. The main interest of the LSIS-SIG forum is to research on pressing challenges of the Industry in the area pf CSV, Pharma 4.0 Transition, Data Privacy and Security across the value chain in the backdrop of US FDA,EU GxP and provide the future roadmap.
LSIS-SIG is community with an interest in advancing knowledge, research of Information security, Breaches and latest trends thru industry and Academic collaboration. The SIG is run by the members on a voluntary basis.
Areas to focus :
Large quantities of Unstructured date in multiple silos
Highly regulated with strict compliance mandates
Intellectual property (IP)
Threats on sharing unstructured data with employees and partners
Serious challenges in adoption of cloud technologies for GxP area
Technology shift: moving forward IoT will win the day and every new device will be connected – More endpoints, more mobility resulting in more entry points for attacks
Demography challenges: how to implement security solution across multiple geographies
Global shortage of skilled security staff
How LSIS-SIG is going to help industry going forward –
Experts within the SIG community will plan and formulate a risk based approach to prevent breach into drug manufacturing systems which will minimize / eliminate the risk of data loss and operational disruptions. Some of the initiative that SIG is working on –
Security by design
Risk assessment for Security
A built in security program to eliminate future risks.
Information Security (IS) to be seen as an enabler not as a disruptor for Pharma 4.0 to succeed selection and distribution of data which is (voluminous) that happens in secured manner in which security should not be compromised.
SIG Leadership Team
Manmeet Singh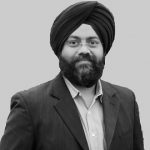 Manmeet Singh is an accomplished leader in the Pharmaceuticals and the Healthcare IT Domain with 19+ years of proven experience in managing and executing large scale Information Technology projects. Project Management, Delivery of large IT projects,Compliance & Audit readiness, Audit facing,Good understanding of GAMP,Computer System Validation (CSV),Software development Life cycle and its methodology,US FDA 21 CFR11 are amongst his core proficiency areas.
A science graduate with Masters in Information Management, he has worked with MNCs like Reliance Life Sciences, Satyam Computers, RCOM and GN Hospital. Manmeet is currently the GLOBAL HEAD, IT QUALITY SYSTEMS at SUN PHARMACEUTICALS.
---
Gopal Rangaraj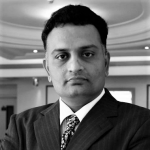 Gopal Rangaraj has about 28 years of Professional Experience in Managing Information Technology domain, with Life Sciences, Manufacturing, Oils & Agrotech Industry Domain. Gopal Started his career as a Chemical Engineer in the Manufacturing & Operations domain, and moved to Corporate planning & Strategy, Management Consulting and, IT consulting after his management education. Gopal has over 16 years of working in Information Technology domain as Solution consultant, Delivery head, and as Head of Information Technology group – CIO, with Life Sciences and Pharmaceuticals Industry. Working with organization in the pharma domain, Gopal has implemented a number of technology initiatives,that have won recognitions and awards. Currently, Gopal is working with Alembic Pharmaceuticals as their CIO and IT Head, and mandated with deploying Technology solutions in alignment with the growth imperatives of the organization.
With over 16 years of domain experience with him, Gopal is a speaker, and is invited as a participant to speak on subjects in different industry forums. Gopal is is responsible for leading the various IT initiatives, that include, drawing up an architecture and roadmap for new technology interventions in pharma supply chain, and initiatives for digitization of key business functions and in putting together a new information security initiatives and infrastructure to supportthe future growth needs of the organization. Gopal is an a avid reader, and has keen interest in the area dataanalytics and driving a number initiatives to help organization become Analytics ready. Prior to this, Gopal Rangaraj led Technology initiatives, IT strategy, operations and control at Reliance Life Sciences( RLS). Winner of CIO 100 awards and CIO Hall of Fame awards for the project implemented at RLS. Gopal is an active participant in industry forums to discuss on technology subject.
---
Sachin Bhandari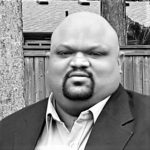 Sachin Bhandari is a Industry Recognized leader in the Pharmaceutical and Healthcare compliance domain with proven experience in GXP, 21 CFR part 11, GAMP 5 and other compliance requirements and adherence.
Sachin is an expert strategist with extensive experience in Global IT Quality systems creation, rollout and management including Global IT Policy, SOPs, and Procedure's. His expertise spans over the value Chain of validation activities related to Quality systems, Lab Systems Validation, IT Infrastructure Validation, and Supply chain Validation, Quality systems and service desk compliance.
Sachin currently is currently Chairman, ISPE and Steering Committee Member – GAMP India CoP and heads the CSV practice for Sun Pharmaceuticals