Sivaram T
Group IT Advisor – GMR Group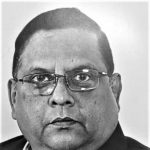 Sivaram T is an IIT'an from Chennai, industry veteran and one of the most respected leaders from the CIO fraternity with over 4 decades of rich, multi industry experience across critical domains such as Banking, Defence and Aviation.
Sivaram T is an immensely successful leader with the proven expertize to introduce new technology interventions at optimal cost to derive operational excellence for overall organizational strategic success.
Sivaram is a master hand at stitching the various aspects of a large IT projects implementation such as Team Buildng, Negotiations, Vendor management, Delivery management, Resource Management, yet finely balancing the critical elements of Risk Management and Smooth Integration.
---
Mr. Chandra Sekhar D
Vice Chairman ,CSI, Hyderabad Chapter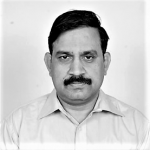 A result oriented professional with 35 years of varied experience covering both technology and management. Chief Operations Officer and Chief Strategy Officer – Deltamarch Technologies Pvt Ltd. www.deltamarch.com since 2012 Satyam Computers (currently Tech Mahindra) 1996-2010 Electronics Corporation of India Limited (ECIL) 1989 – 1996.
---
Sai Krishna
Mentor, Investor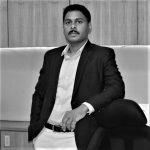 Sai Krishna is an exemplary leader with a unique blend of expertise spread across the overall eco system of ICT domain. His subject matter expertise includes an enviably comprehensive list of Deep Tech areas such as Cyber Security, IoT, Telecom and Internet.
Over his 18+ years of celebrated corporate stint in leading MNCs like Tata,Reliance,Wipro, Sai is credited with the ideation and launch of many successful product startups and innovative business models across the Enterprise Business domain, inclusive of Country's First Enterprise Messaging Platform.
With the gifted ability to perfectly blend the right mix of Business Strategy, Innovation, Cutting Edge Technologies , Sai Krishna has perfected the art of growth hacking and has successfully mentored disruptive start up's in emerging technologies like IOT, Telecom, Fintech ,Infosec etc in scaling up to the next level.
He has been a pioneer in terms of championing the cause of Innovation and Creativity in the Technology domain and Sai was a founding member of a disruptive Cyber Security startup Cognore in his last outing which has been acquired by VC led product engineering firm based out of Silicon Valley. At Cognore, Sai took up the most difficult responsibility of startup new product Sales & Marketing from groundup and successfully led the growth story by creating first anchors and top 20 enterprise logos in highly competitive security market.
A true visionary who believes in the power of collobaration and sharing for an impact, Sai Krishna had the foresight to start not for profit technology community "Global Cyber Security Forum" way back in 2012 which is today the World's largest community for infosec professionals with over 22000+ members, who connect and collaborate to discuss on some of the most pressing issues in the area of Cyber Security with the objective of collective Progress.
Sai Krishna is the Chair for this Prestigious Forum and collectively drives the cause of the forum in conjunction with its eminent Advisory Board and Steering committee.
---
Mark Palkow
Founder & MD – DAVIKO GmbH, Germany
Mark Palkow is the Co-Founder and Managing Director of DAVIKO GmbH, a leading German Unified Communications Solution provider. Mark comes with over 18 years of subject matter expertise in Product Development and is credited with the Design and Conceptualization of Placecam, the flagship product from the house of Daviko, a software based Video Conferencing application.
He is also the Chief of Brand and Product Innovation for Daviko and ably guides a large team of design thinkers engaged in product enhancement and overall customer experience.
---
Sachin B
Chairman, ISPE and Steering Committee Member – GAMP India CoP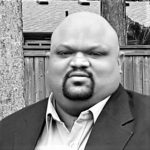 Sachin Bhandari is a Industry Recognized leader in the Pharmaceutical and Healthcare compliance domain with proven experience in GXP, 21 CFR part 11, GAMP 5 and other compliance requirements and adherence.
Sachin is an expert strategist with extensive experience in Global IT Quality systems creation, rollout and management including Global IT Policy, SOPs, and Procedure's. His expertise spans over the value Chain of validation activities related to Quality systems, Lab Systems Validation, IT Infrastructure Validation, and Supply chain Validation, Quality systems and service desk compliance.
Sachin currently is currently Chairman, ISPE and Steering Committee Member – GAMP India CoP and heads the CSV practice for Sun Pharmaceuticals.
---
Commander Richard
Retd. Commander- Indian NAVY (Expert – Electronic Warfare , Cryptography)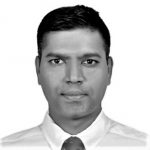 Commander Richard is a retired officer with the Western Naval command who is a dual specialist in communications and CRBN Defense with proven expertise in areas of Electronic Warfare, Intelligence Accumulation, Cryptography, Satellite Communications, Jammer Programming and Strategy.
He is credited with the Ideation and steering the proof of concept of Live Target Data Streaming from sea over Satellite Communication for activating shore based aircraft strike on the target at sea, the 1st ever such attempt in INDIAN NAVY.
A Certified General Management Professional from IIM-Lucknow, Commander Richard is an Accomplished Leader at Operational Excellence & Governance with Strong drive and emphasis on Ethics.
---
Advocate Prashant J
Founder: Indian Cyber Lawyers,
Co-Founder: Indian Cyber Institute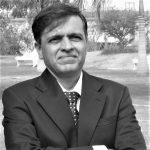 Advocate Prashant Jhala is one of the foremost experts and a name to reckon with amongst the Legal Fraternity working in the niche areas of Cyber Law and Cyber Crimes.
Advocate Jhala is One of the most sought after subject matter experts in National and International circles related to the legal framework of Cyber laws and Crimes, across both Govt bodies and corporate alike.
He is an eminent speaker and an effective trainer who has delivered key note's at various forums/events and trained audience comprising of Board Members, Senior IPS officers and Banking Professionals, Bureaucrats, Educationalists and Students.
He works for the cause of Cyber Safety and Awareness, especially amongst the youth and parent community and had delivered various awareness sessions at large Universities, Colleges and Institutes.
Advocate Jhala has also AUTHORED a book by the name-LAW OF CYBER SPACE that deals with the Indian Perspective of the INFORMATION TECHNOLOGY ACT. Besides, he has also mentored and provided guidance to co-authors on compilation of their works.
He is currently the Co-Founder/Partner at Indian Cyber Lawyers and Founder at Indian Cyber Institute and is the Director at Cognizance Education Pvt Ltd that specializes in Cyber Education and Training.
---
Dr.Durga Prakash
Founder – Clairvoy Analytics
Expert – Cyber Security and AI
Advisor to Board of Director – ISB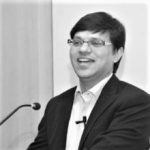 Dr.Durga Prakash extensively worked in cross Industries mainly providing the Offshore Cyber Security operations with India based talent in Software development, support and 24/7 Secured SCO support functions for ne age digital businesses Industry for the last 20 plus years. Known for passionate nurturer of client relationships and selling while delivery value to global fortune 500 clients. Set up BOT Model operations for world's largest Re-Insurance leader and US$100B consumer electronics giant as a single point of contact in the past. One of the well-known global leader in Threat Intelligence, Threat hunting and applied Artificial intelligence for Cyber Security. Dr. Prakash consults some of the top Global Banks, Insurers, Financial Institutions and Health care firms.
Played Important Leadership roles with Leading firms like Oracle, Accenture, and Tech Mahindra in terms of establishing the Cyber and Advanced Analytics Practices. At Accenture worked closely with senior leaders in Products Operations group of APAC, Which has 12000 people in India across 7 cities.