Sivaram T
Group IT Advisor – GMR Group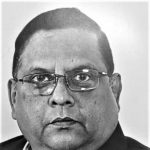 Sivaram T is an IIT'an from Chennai, industry veteran and one of the most respected leaders from the CIO fraternity with over 4 decades of rich, multi industry experience across critical domains such as Banking, Defence and Aviation.
Sivaram T is an immensely successful leader with the proven expertize to introduce new technology interventions at optimal cost to derive operational excellence for overall organizational strategic success.
Sivaram is a master hand at stitching the various aspects of a large IT projects implementation such as Team Buildng, Negotiations, Vendor management, Delivery management, Resource Management, yet finely balancing the critical elements of Risk Management and Smooth Integration.
---
Sai Krishna
Chairman, Governing Board,Global Cyber Security Forum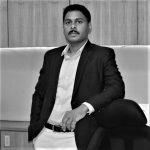 Sai Krishna is an exemplary leader with a unique blend of expertise spread across the overall eco system of ICT domain. His subject matter expertise includes an enviably comprehensive list of Deep Tech areas such as Cyber Security, IoT, Telecom and Internet.
Over his 18+ years of celebrated corporate stint in leading MNCs like Tata,Reliance,Wipro, Sai is credited with the ideation and launch of many successful product startups and innovative business models across the Enterprise Business domain, inclusive of Country's First Enterprise Messaging Platform.
With the gifted ability to perfectly blend the right mix of Business Strategy, Innovation, Cutting Edge Technologies , Sai Krishna has perfected the art of growth hacking and has successfully mentored disruptive start up's in emerging technologies like IOT, Telecom, Fintech ,Infosec etc in scaling up to the next level.
He has been a pioneer in terms of championing the cause of Innovation and Creativity in the Technology domain and Sai was a founding member of a disruptive Cyber Security startup Cognore in his last outing which has been acquired by VC led product engineering firm based out of Silicon Valley. At Cognore, Sai took up the most difficult responsibility of startup new product Sales & Marketing from groundup and successfully led the growth story by creating first anchors and top 20 enterprise logos in highly competitive security market.
A true visionary who believes in the power of collobaration and sharing for an impact, Sai Krishna had the foresight to start not for profit technology community "Global Cyber Security Forum" way back in 2012 which is today the World's largest community for infosec professionals with over 22000+ members, who connect and collaborate to discuss on some of the most pressing issues in the area of Cyber Security with the objective of collective Progress.
Sai Krishna is the Chair for this Prestigious Forum and collectively drives the cause of the forum in conjunction with its eminent Advisory Board and Steering committee.
---
Mark Palkow
Founder & MD – DAVIKO GmbH, Germany
Mark Palkow is the Co-Founder and Managing Director of DAVIKO GmbH, a leading German Unified Communications Solution provider. Mark comes with over 18 years of subject matter expertise in Product Development and is credited with the Design and Conceptualization of Placecam, the flagship product from the house of Daviko, a software based Video Conferencing application.
He is also the Chief of Brand and Product Innovation for Daviko and ably guides a large team of design thinkers engaged in product enhancement and overall customer experience.
---
Sachin Bhandari
Chairman, ISPE and Steering Committee Member – GAMP India CoP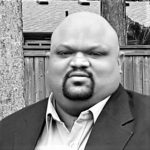 Sachin Bhandari is a Industry Recognized leader in the Pharmaceutical and Healthcare compliance domain with proven experience in GXP, 21 CFR part 11, GAMP 5 and other compliance requirements and adherence.
Sachin is an expert strategist with extensive experience in Global IT Quality systems creation, rollout and management including Global IT Policy, SOPs, and Procedure's. His expertise spans over the value Chain of validation activities related to Quality systems, Lab Systems Validation, IT Infrastructure Validation, and Supply chain Validation, Quality systems and service desk compliance.
Sachin currently is currently Chairman, ISPE and Steering Committee Member – GAMP India CoP and heads the CSV practice for Sun Pharmaceuticals.
---
Advocate Prashant J
Founder: Indian Cyber Lawyers,
Co-Founder: Indian Cyber Institute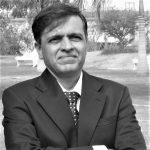 Advocate Prashant Jhala is one of the foremost experts and a name to reckon with amongst the Legal Fraternity working in the niche areas of Cyber Law and Cyber Crimes.
Advocate Jhala is One of the most sought after subject matter experts in National and International circles related to the legal framework of Cyber laws and Crimes, across both Govt bodies and corporate alike.
He is an eminent speaker and an effective trainer who has delivered key note's at various forums/events and trained audience comprising of Board Members, Senior IPS officers and Banking Professionals, Bureaucrats, Educationalists and Students.
He works for the cause of Cyber Safety and Awareness, especially amongst the youth and parent community and had delivered various awareness sessions at large Universities, Colleges and Institutes.
Advocate Jhala has also AUTHORED a book by the name-LAW OF CYBER SPACE that deals with the Indian Perspective of the INFORMATION TECHNOLOGY ACT. Besides, he has also mentored and provided guidance to co-authors on compilation of their works.
He is currently the Co-Founder/Partner at Indian Cyber Lawyers and Founder at Indian Cyber Institute and is the Director at Cognizance Education Pvt Ltd that specializes in Cyber Education and Training.
---
Dr.Durga Prakash
Expert – Cyber Security and AI
Advisor to Board of Director – ISB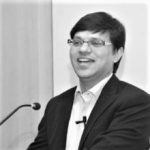 I am currently the Member of senior leadership team ( SLT) and Staff Vice President -Technology (Digital & Artificial Intelligence, Cloud and manage the Strategy, Operations and engineering organization focused on Digital & Applied Artificial Intelligence for Health care for a Global In House Centre ( GIC) Legato Health Technologies LLP, An Anthem Company.
Specialties: Digital Leadership, AI, Machine Learning, Semantics, Ontology,Big Data, Deep Learning, Neural Networks, Health care- Digital (Payer,provider and Medical Devices).
High Energy; Global thinker,Passionate; Insightful; Thought Leader;Simplicity.
Played Important Leadership roles with Leading firms like Oracle, Accenture, and Tech Mahindra in terms of establishing the Cyber and Advanced Analytics Practices. At Accenture worked closely with senior leaders in Products Operations group of APAC, Which has 12000 people in India across 7 cities.
---
Dr Subhash Avate
IPS(Rtrd) and Former Addl Director General of Police,Maharashtra State, Mumbai.
Dr Avate is a well known and a celebrated name in the circles of Mumbai Police having solved many sensational and high profile cases. With a strong affinity towards Technology inclusion in Police, he was instrumental in modernization of Control rooms, Offices and reorganization of the Maharashtra Police thru Weaponry, Equipment and Communications Upgrade across various special units.
Dr Avate has also served as the IDG for the State Human Rights Commission and also associated with various organizations and foundations in various capacities.
With a vast experience of over 30 years, Dr Avate currently serves as the Chairman at COPCONSULT, that offers Legal expertise services.
---
Gure Govind Rao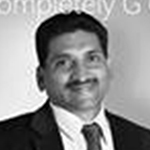 Mr GG Rao is senior business leader with over 30 years of rich cross sectorial experience in end to end IT Development, Implementation and Maintenance. With a proven expertise in IT Infrastructure, Process Automation and Program Management, Mr Rao has delivered significant value addition thru Technology alignment with Business goals.
With over a decade of CIO experience across Blue Chip Companies such as TATAs and HCL, Mr Rao currently serves in a leadership role at USHA International providing Strategic direction to teams on Technology, Business Acceleration, Customer Delight and Operational Excellence.
---
Mr Ramachandru Tejavath
Ramachandrudu, IIT,IIM-A,Rtd IAS and Special Representative,GoTS(Cabinet Rank)
Mr Ramachandru Tejavath, is a retired IAS officer with a vast Corporate and Administrative experience spanning over 35 years, forayed into civil services starting with IPS and then into IAS having held various assignments, inter alia, includes Collector and District Magistrate, Divisional Commissioner for ten Districts, General Manager DIC, Additional Director of Industries, Director of Industries, Director of Technical Education and Training, Director of Textiles and Handlooms, Additional Secretary Industries, Principal Secretary Industries, Secretary to the Chief Minister Odisha, Secretary to Governor Odisha., Director International Cooperation in Defence, Joint Secretary for Ordnance Factories and Missiles Production in Ministry of Defence.
An IIM Ahmadabad Alumnus and a Diploma Holder in Public Administration from Syracuse University, NY, USA, Mr Ramachandru led several international delegations in Defence and security matters, travelled about 20 countries, handled about 50 very high level Defence delegations and finalized about dozen Memoranda of Understanding and Protocols.
He was also on the Boards of State PSUs, a Defence PSU, IIT Bhubaneswar and Xavier Institute of Management Bhubaneswar as Director, Chairman and CMD.
---
Chandra S Dasaka
Chairman ,CSI-Hyderabad Chapter & Director-Academics & Alliances,Global Cyber Security Forum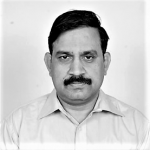 Harvard certified Global Business Leader and dynamic Six-Sigma Black Belt Leader with over 38 Years of year-after-year success in IT experience in Customer Relationship Management, Business Growth and Retention, Employee Engagement, Program Management, End-to-End Process Management and Project delivery. Excellent team management track record by leading a 400+ team for 5 Years and over-achieved revenue targets continuously.
Recipient of various awards including 'Evaluator of the Year 2007' by Employee Involvement Association sponsored by General Motors. 'Best PMO' by General Electric, 'Associate of the Year 2008' by Satyam Computers.
Currently working as COO and CSO for Deltamarch Technologies and serving as the Chairman of Computer Society of India, Hyderabad Chapter; Board member of the Global Cyber Security Forum; Secretary of CSI's Special Interest Group on Big Data Analytics, Chief-Editor for 'Visleshana', a SIG BDA's flagship magazine, Founder-Chairman for Matrix Institute of Technology and a Member of the Board of Studies for 5 engineering colleges.