Kiran M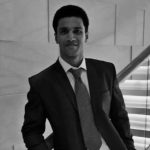 Kiran Mavuram is a seasoned professional with over 16+ years of experience in Technology Sales, Strategy and Marketing across Critical Domains such as Cyber Security, Telecom and Unified Communications.
A Keen Technology Enthusiast and an Angel Investor, Kiran is currently on the board of a German Unified Communications Player, DAVIKO GmbH, and also doubles up as a Mentor and Angel Investor for GCSTEC, a New Age Pharma Technology Services Company.
---
Manmeet Singh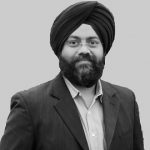 Manmeet Singh is an accomplished leader in the Pharmaceuticals and the Healthcare IT Domain with 19+ years of proven experience in managing and executing large scale Information Technology projects. Project Management, Delivery of large IT projects,Compliance & Audit readiness, Audit facing,Good understanding of GAMP,Computer System Validation (CSV),Software development Life cycle and its methodology,US FDA 21 CFR11 are amongst his core proficiency areas.
A science graduate with Masters in Information Management, he has worked with MNCs like Reliance Life Sciences, Satyam Computers, RCOM and GN Hospital. Manmeet is currently the GLOBAL HEAD,IT QUALITY SYSTEMS at SUN PHARMACEUTICALS.
---
Pranab J Roy
Pranab J Roy is an accomplished leader with over 12 years of Subject Matter Expertise in the areas of Information security, Product development, Cloud and IOT.
A certified expert in "Designing and Executing Information Security strategies" from the University of Washington, Pranab is currently the CEO and Co founder of Arridae Infosec Pvt Ltd that has served some of the best names in the business in the areas of Application security, Network and Mobile Penetration testing, Audits, Forensics, Risk management and End to End Security Architecture Design. An avid blogger, security researcher, and a trainer to the trainers, Pranab has an enviable list of certifications to his name such as OSCP, OSCE, OSWP, CEH, CFHI and ESCA
---
Siva Kumar
A techno-functional professional with more than 3 decades of qualitative experience in BFSI, NBFC and Microfinance space. He comes with a versatile and Rich experience across all areas of IT Operations viz. Program / Project Management, ITSM, Service Delivery, Solution Delivery, BPM, Product Management, P&L Management, Agile methodology, IT Governance, General IT controls and Cyber security.
Siva, a Certified Information Security Auditor (CISA) with ITIL certification, is also an opinion-maker in leading Information Security magazines. With a vast experience of managing several CBS and LMS applications, Siva has also donned the CTO/CIO hats at several NBFCs and Microfinance before joining his last assignment at FIS Payment Solutions & Services Pvt. Ltd, Mumbai as Head of Delivery. Besides, Siva has also handled projects for UNCDF.
Siva is currently a freelancer and based out of Mumbai and helps a handful of organizations in their IT operations as a Consultant.
---
Mr.Amarnath Reddy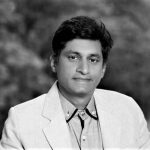 Amar carries 20+ years of rich technology business experience and strong industry connects. Started his carreer in United States as a System Analyst and moved to leadership positions with blue chip companies like P&G, Blue Cross Blue Shields, Aol Timer Warner. Advised many technology startup's.
Amar expertise includes ERP & Big Data Analytics, Project Management, Market Strategy , Product Design, New market Development and Setting up OSDs.
Amar brings in decades of his strong long-term business relationships with government,public sector and NGOs in supporting high-valued project consulting, project proposals,project planning and management.An Out-of-the-Box Thinker with a proven track record of building high value consulting projects,evolving effective strategies to win the deals.A highly decisive, action-oriented and results focused professional,Amr has a substantial experience in driving large engagements in public sector and government.