Sameer D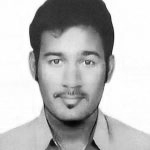 Experienced Security Analyst, Digital Forensic Investigator, Cyber Security Consultant and Internationally recognized Certified Ethical Hacker with a demonstrated history of working in the Information Technology and services industry.
Strong Cyber Security professional with a Master's degree focused on Digital Forensics, Advanced Malware Analysis and Research, Mobile Security and Forensics, E-Discovery, Incident Response Management, Information Security Standards, Policies and more.
Mentor- Cyber Security at Royal Holloway, University of London. Mentor- Social Psychology at Wesleyan University.
Mentor- Cyber Security, Policy and Strategy at Tap chief.
Member- Cloud Security Alliance (CSA-USA)
Member- National Cyber Safety and Security Standards. Member- National Cyber Defense Research Center
Board Member- International Journal of Economic and Business Management (IJEBM) International Journal Reviewer- Advances in Science, Technology and Engineering Services. Subjects: Computer Science, Artificial Intelligence, Cybernetics, Information Systems, Theory and Methods.
Board Member – Forensic Science Today.
Reviewer- International Journal of Cyber Security and Digital Forensics (IJCSDF) Reviewer- International Journal of Political Science and Development (IJPSD)
Certifications
Information Security- Royal Holloway, University of London, UK
Cyber Security Fundamentals- Rochester Institute of Technology, RIT
Securing Digital Democracy- University of Michigan
International Cyber Conflicts- The State University of New York
Cyber Security and Internet of Things- The Kennesaw State University
Cyber Security and Its Ten Domains- The Kennesaw State University
Internet History, Tech & Security- The University of Michigan
Entrepreneurial Strategic Management- The University of New Mexico
---
Sanjay Belwal
Public Relations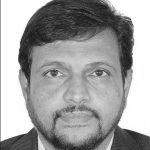 Founder & CEO – Belawal Foundation
Sanjay Belwal, an Engineer and MBA is a very dynamic business management professional with over 22 plus years of Marcom expertise in setting up and managing new businesses across domains like mobile telephony, internet services. Wi-Fi, apps, IPTV, VoIP, Data Center and technology solutions for highly competitive global players in regional, national & international markets. Worked with reputed Organizations like Airtel, Idea, Tata, Reliance, Onida, BPL, SPRIM Voice Pace, Unixell, HFCL, Digicall.
He has been instrumental in designing and executing many Go-To-Market rollouts, new product development and launches, restructuring sales & marketing function, channel and retail deployment and development. As a senior team leader at the corporate level with varied roles like Business Planning, Sales and Marketing Strategy, Channel Management, Business Development and Alliances Management, Operations management and Customer Experience Management, enjoyed aspects of team building and mentoring, change management, business acquisition and transition, process orientation and creating operational efficiencies.
With his hands-on approaches, he has been able to create long-term value and sustainable business practices for his stake holders nurturing innovation and team spirit. He possesses in depth knowledge of mobile and wireless networks for voice & data, network planning, international roaming & aggregation, service platforms, cloud based services, regulatory compliances, solution architecture and ecosystem development.His down-to-earth personality has always made him a great leader amongst all his teams till now. His constant endeavors to keep learning have given him an advantage over the younger generation in the corporate world.
Sanjay also serves as a Treasurer for ADAOA Bangalore.
Some of his achievements :
• 1998 – "Daler Mehendi Show – BPL Connect
• Launched BPL, Airtel, Reliance Services in North Karnataka
• Launched Idea Cellular Services in Telangana, AP to be the No 1 Player
• Tata Docomo- Launched ICT Products at National Level
• Launched Maaii APP ( Hongkong Based ) In India
• Launched " Milk Route" Brand with Rahul Dravid & Ramya Krishnan as Brand Ambassadors
• Conducted "Campus Corporate Connect & Launched Campus to Career Project.
• Launched " Janaprathinidhi" Portal for Politicians
• Launched " My Doctor" Project for Rural Markets
• Eradication of Pulse Polio & Blood Donation Camps for ROTARY, Bangalore.
• Launched OLPC Project for Reliance in Karnataka
• Promotion of Audio Launch of " Uppi 2 " " Mast Mohabbat" , " PLAN".
• "VANDE MATARAM" – 33750 Sq Ft of Flag Stitched In 23:50 hrs at Kanteerava Stadium, A Guinness Book of Records Attempt ( Pending for Approval)
• Produced My First TVC for Mysore Sandal Soap in Nov 2015
• Director – Business development, PR, Lead Generation, Digital Marketing Connected over 100 Large Corporate , leading Insurance Providers, Channel Partners , NHRD meet, Invest Karnataka Meet, NASSCOM Meet, Launch in 10 Top Cities of India, " Guinness Book of Records" for getting 18000 Kids at One Venue for Brushing Technique -From Dec 2014 to Till Date
• Member of the Skill Karnataka ( Part of ASSOCHAM) Team.
---
RIZWAN SHAIKH
Co-Founder – India Cyber Institute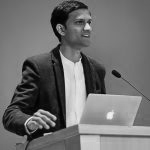 Rizwan Shaikh is the co-founder of Indian Cyber Institute. He is a well -recognized name in the Cyber World and with an experience of more than 7 years; he has been conducting Ethical Hacking training and providing Information Security services across the globe. He is widely sought after Speaker on Cyber Security and Cyber Law and has been invited by many corporates and leading institutions of India including IIT's and NIT's for conducting workshops, seminars, boot- camps and trainings on Ethical Hacking and Information Security. He has trained more than 20000 individuals in Colleges, Corporates and Government Departments.

He has trained employees of some of the most prestigious clients like Accenture, Wipro, Capgemini, Trend Micro, TCS, HCL and many others. His area of expertise includes Vulnerability Assessment, Information Security Audits, Penetration Testing, Source Code Reviews, Computer Forensics, Ethical Hacking, Cyber Law, etc.

Rizwan started his career journey at the Age of 17. His first accomplishment was finding a Loophole in SMS Gateway, which allowed Spoofing numbers to send SMS (es). He came into limelight at the age of 18, when he protected many Indian websites from getting defaced by Pakistan Cyber Army where he played a major role in finding out the plan with pseudo name (using fake identity).

Being a Cyber Security Researcher and Ethical Hacking Expert, Rizwan has revealed numerous critical vulnerabilities, bugs, loop holes, etc on websites and networks of major corporates and institutions like Indian Railways, Monster India, PKF Group,Eastern Academy of Science and Technology, Satyam Group of Colleges and many others. He has also resolved many Cyber Crime cases and is also a security advisor for various reputed organizations, banks and e- commerce companies, helping them in designing safe cyber architecture for their web servers and networks. His major accomplishments include identifying the websites, which were involved in Fraudulent Activities like 419 Scam, Spamming etc. He recently initiated and set up a feedback loop with different Anti-malware organizations to proactively share & report details about the abusive Domain names and different Malwares. All his efforts are lauded by members of various underground hacking groups, security researchers and communities worldwide. His fanaticism for Ethical Hacking and Cyber Security made him expert in the security domain.

With an aim to secure the Cyber World from unethical Hackers, Rizwan has been imparting practical knowledge of Ethical Hacking, Information Security and Cyber Forensics to the budding technical workforce of the country.

Achievements:
500+ Websites has been patched, made hack proof.

20000+ Students trained including corporate & college workshops.

150+ Corporate and educational clients.

Recently, Mr. Rizwan was interviewed by NDTV on the issue of Xiaomi smart phone data compromise.

---
Umashankar
Security Researcher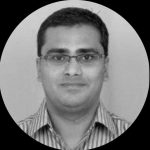 Umashankar is an award winning cyber security evangelist carrying 18+ yrs of industry experience. He carries immense field knowledge in Security Orchestration, Automation & Response. A public event speaker and industry commentator who is possibly best known for his fresh and light-hearted perspective on security that intrigues both technical and non-technical audiences alike.
He was a speaker and panellist in several security events. Also Umashankar has significant contributions to the community through training and enablement.
Umashankar has won many awards for his work including the most coveted "Best of IBM" award while his 5+ years tenure at IBM for his contribution to clients' success exemplifying IBM's purpose, value & practices.