Sachin Bhandari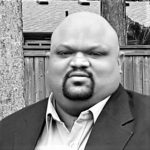 Sachin Bhandari is an Industry Recognized leader in the Pharmaceutical and Healthcare compliance domain with proven experience in GXP, 21 CFR part 11, GAMP 5 and other compliance requirements and adherence.
Sachin is an expert strategist with extensive experience in Global IT Quality systems creation, rollout, and management including Global IT Policy, SOPs, and Procedures. His expertise spans over the value Chain of validation activities related to Quality systems, Lab Systems Validation, IT Infrastructure Validation, and Supply chain Validation, Quality systems and service desk compliance.
Sachin currently is currently Chairman, ISPE and Steering Committee Member – GAMP India CoP and heads the CSV practice for Sun Pharmaceuticals.